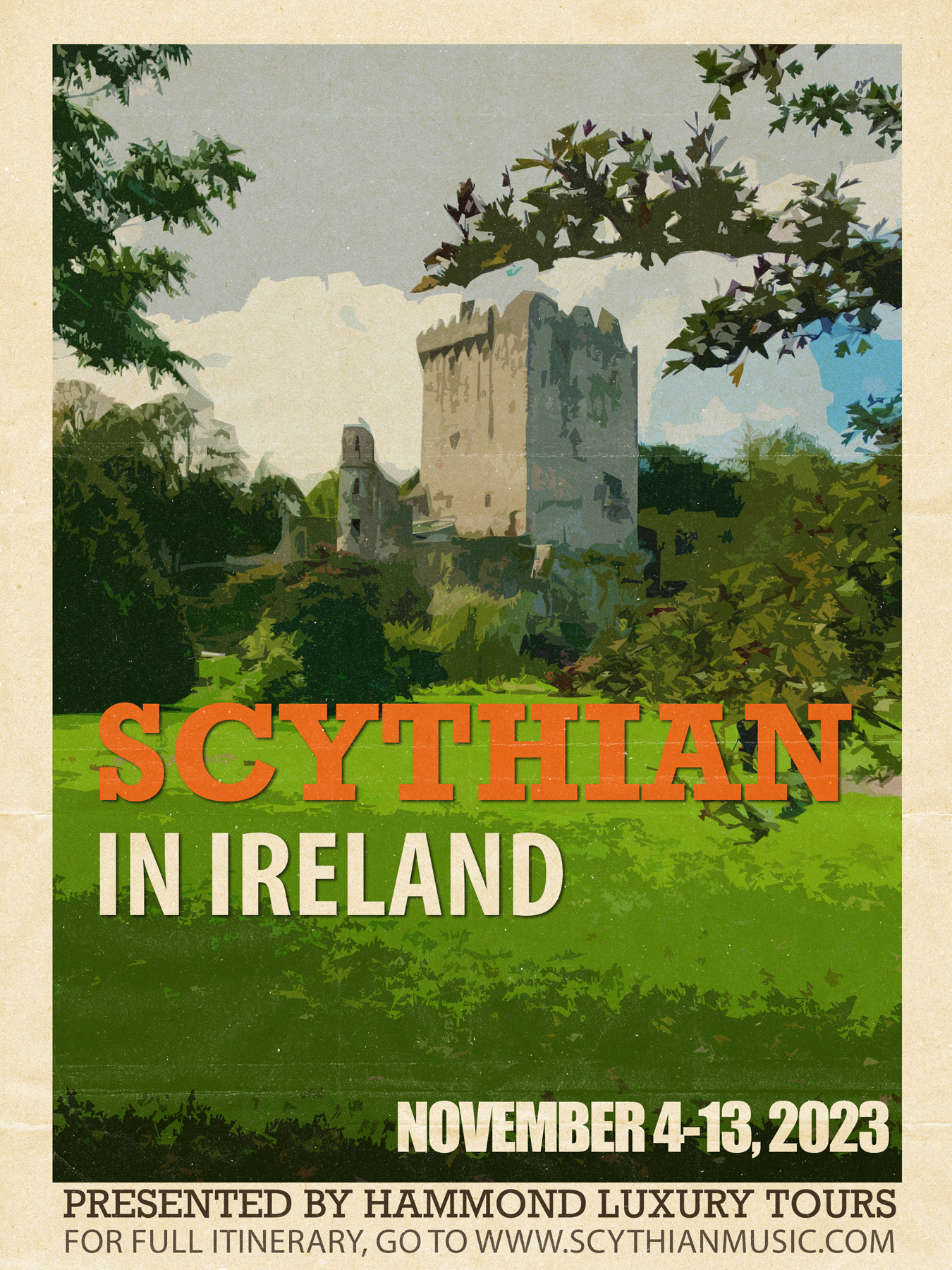 THE GRAND IRISH TOUR - NOVEMBER 4-13, 2023! 
Your trip of a lifetime awaits you... haven't you made it wait long enough?
This trip SELLS OUT every year.  The time is now - COME WITH US!
What started out as a celebration of 10 years as a band has been transformed into a traveling circus of Whiskey Faeries, crazy Scythians and bus-fulls of rowdy friends who've waited a lifetime to experience the magic of the Emerald Isle! We've chosen to make stays in Dublin, Cork, Killarney, Galway, along with myriads of adventures in between, for this special Grand Irish Tour and hope that you'll be able to join us on this unforgettable trip. You can ask any of the 900+ trip alumni and they'll tell you that something magic happens on these trips where you will leave with new life-long friends and a renewed spirit!  See below for out detailed itinerary of this incredible trip we've planned, and remember, JUST CLOSE YOUR EYES AND SWIPE!
November 2023 SCYTHIAN'S GRAND IRISH TOUR ITINERARY
Daily Itinerary 
Day 1, November 4-Saturday: USA - Ireland 
Depart USA for overnight flight to Ireland (Flight Not Included). 
Day 2, November 5-Sunday: Dublin 
Morning arrival at Dublin Airport where you are greeted by your Driver/Guide at 10:00AM. 
Leaving the airport, we travel to a nearby venue where everyone will have an opportunity 
for their first full Irish breakfast (on own expense). We travel into Dublin Town where we 
enjoy a panoramic tour of this 1000-year-old city. We will then enjoy a tour of the Guinness Brewery. We will then be dropped off on Nassau Street for some free browsing time. Check into our hotel LATE AFTERNOON. Dinner is on your own, suggestions will be provided. We will have a meet n' greet happy hour with Scythian where you will get your magical bag of Ireland goodies for your journey ahead.
Overnight at the Camden Court Hotel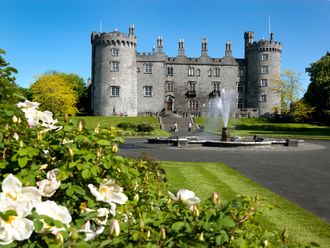 Day 3, November 6-Monday: Dublin-Cork  (SHOW #1)
After breakfast we depart Dublin. We travel through the Medieval City of Kilkenny,  
where we enjoy a visit to Kilkenny Castle, which has been completely refurbished  
in recent years. This impressive Victorian building was erected in the mid-19th  
century when it served as a home to the Hackett family. We enjoy a panoramic  
tour of Cork City, home to several magnificent churches including St. Ann's and St.  
Finbar's Cathedral. Cork City is the second largest city in Ireland and takes its  
name from the Irish word Corcaighmeaning "marshy place". The ancestral home of  
America's automobile pioneer, Henry Ford is located here. Dinner is on your own and be sure to plan for Scythian's 1st Show of the Tour! The show will start at 8pm at The Pavilion located on 13 Carey's Lane. The Pavilion is a gorgeous newly renovated hall located of the second floor of the venue. Arrive by 7:30pm to get a good seat. Overnight River Lee Cork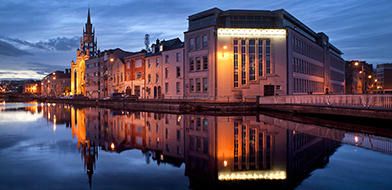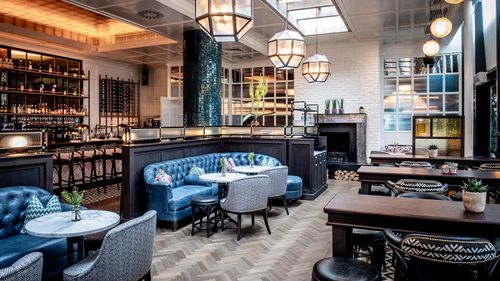 Day 4, November 7-Tuesday: Cork-Kinsale-Cork  
After breakfast we travel south to Kinsale. Kinsale in County Cork is one of the most picturesque, popular and fashionable resorts of the south-west coast of Ireland. Famous for its beautiful yachting, sea angling, gourmet restaurants and golf. Charles Fort, a popular attraction was constructed in the late 17th century on the site of an earlier coastal fortification. Charles Fort is a classic example of a star-shaped fort and has five bastions. The two seaward bastions, the Devil's and the Charles' were for defending the harbor and both are casemated - that is, they have gun embrasures inside as well as on top of the walls. Desmond Castle, (French Prison) Cork Street, Kinsale, built as a custom house by the Earl of Desmond c. AD 1500. Desmond Castle has had a colorful history, ranging from Spanish occupation in 1601 to use as a prison for captured American sailors during the American War of Independence. Known locally as 'The French Prison' after a tragic fire in which 54 prisoners, mainly French seamen, died in 1747. The castle was also used as a borough jail from 1791 to the onset of the Great Famine when it was used as an auxiliary workhouse tending to the starving populace. Time to explore this  
area. We return to Cork. Dinner and Overnight River Lee Hotel Cork.