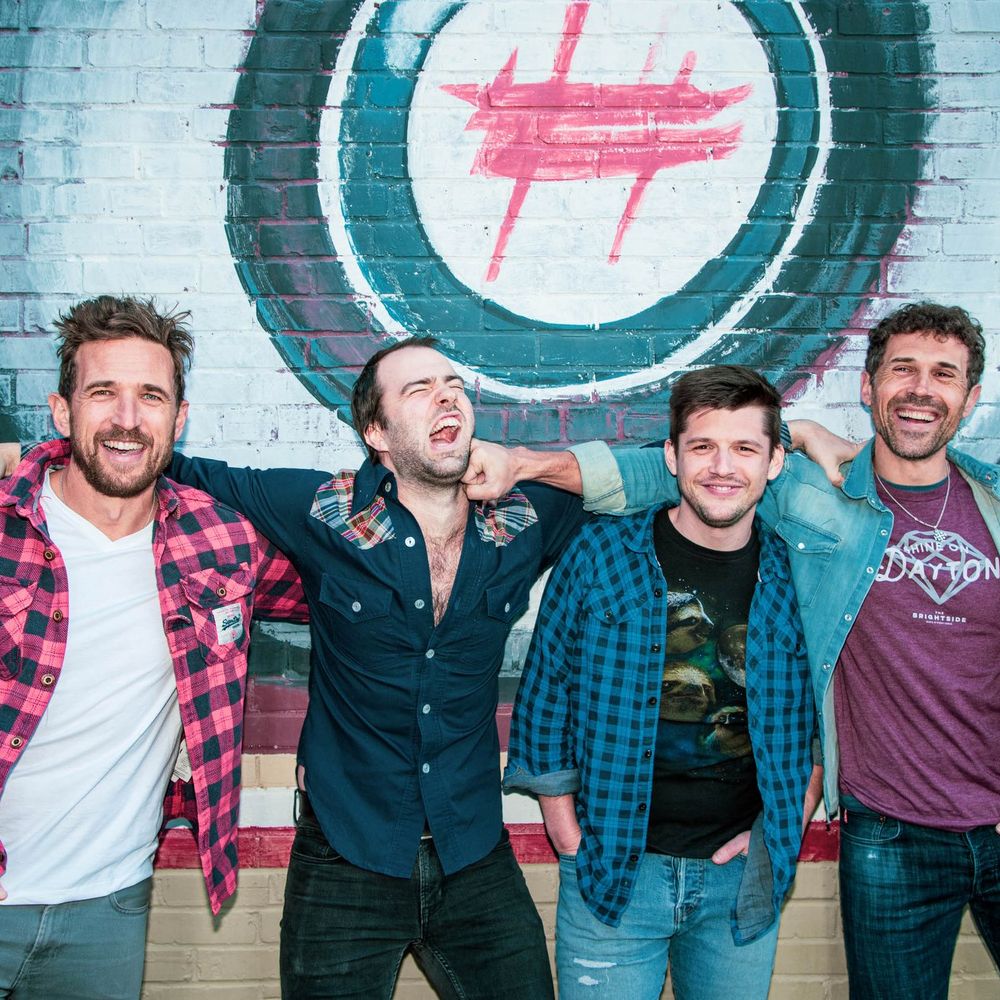 TIP JAR: Any tips keep the circus going - thanks from the bottom of our boots!
All our shows for 2020 have been canceled since March - your generosity has kept the tunes burning and the flames singing. Y'all are the best fans in the world - thanks for carrying us in these crazy times!
Enter the amount you wish to donate
Bio
Washington DC-based Scythian (sith-ee-yin) began over 12 years ago as a bunch of college buddies playing Celtic music in the streets and has grown to be a headliner on the US Celtic Festival Circuit as well as a name in the Bluegrass/Americana Festival Circuit. They found that their brand of high-energy folk music found a resonance that led The Washington Post to state: "Scythian's enthusiasm is contagious, and shows seem to end with everyone dancing, jumping around or hoisting glasses."
For over 12 years they have found success as an independent band and have played over 1,300 shows all over the united states, Europe, Canada and as far aways as Australia.

Founded by brothers Alexander and Danylo Fedoryka who are first-generation sons of Ukrainian immigrants, Scythian from the start has been a search and love for the "old time, good time music" of many cultures. They were inspired by a tale told by their 92-year-old grandmother of a roving fiddler who came into her farming village every six months or so. Once he was spotted, messengers were sent to all the outlying fields and mills and worked ceased; everyone gathered in the barn where they danced all night and danced their cares away. This spirit is what has motivated Scythian from its inception and their success as an independent band is due largely to their finding a resonance of soul amongst kindred spirits that span all ages and races. This spirit took them from the streets to playing for the US president on St. Patrick's Day and its the enthusiastic response they receive that has made each of their 1,300+ shows unique. 

THE calling card of Scythian is their ability to engage their audience no matter the venue or circumstance and truly every Scythian shows ends with people dancing, smiling and covered with sweat. This is best summed up by The Camel-City Dispatch  (Winston-Salem, North Carolina): "[Scythian gives] no quarter in their quest to entertain and bring a joy to their music that gives it an irony-free, wide open feel of manic possibility. The playing is technically brilliant, but it is the energy that carries the day." 

Other notable quotes:

"When Rock Star Charisma Meets Celtic Dervish Fiddling" -- Nashville's Music City Roots
 'Scythian has reinvented folk rock in America' -- iHeart Radio's Arroe Collins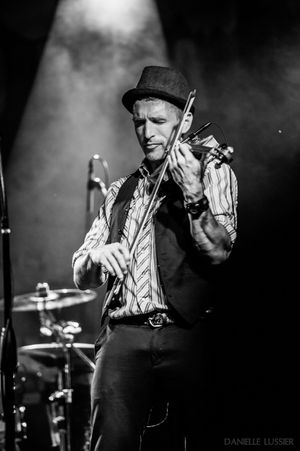 Scythian is:
Alexander Fedoryka: Fiddle/Mandolin/Bass/Vocals -
Trained classically, Alexander started playing at the age of 3 and has performed in such venues as the Kennedy Center and Wolf Trap. Of note, Alexander spent six months in Japan studying under Dr. Suzuki, the renowned founder of the Suzuki School of Music. Alexander also spent four months playing in the streets of Ireland where he picked up the Celtic spirit and combined it with the Gypsy soul of his own Ukrainian ancestry.
Alexander is endorsed by Robert Kain Country String Shop

Danylo Fedoryka: Rhythm Guitar/Accordion/Vocals -
Trained as a classical pianist, Danylo made the switch to rhythm guitar in order to make music with his brother Alexander. Having performed at the Kennedy Center and Wolf Trap as a classical musician, Danylo enjoys the free and somewhat loose spirit of Celtic music. Putting his keyboard skills to use, Danylo also picked up the accordion, which he sports during the band's Gypsy and Klezmer pieces.
Danylo is endorsed by d'Addario Strings, Fritz Guitars, Titano Accordions & Fishman

Ethan Dean (Electric & Upright Bass, Vocals) - 

Ethan has worn many hats in his musical career from being a drummer in a jazz ensemble, owning and operating his own independent recording studio with his brother, playing multiple instruments in more than 5 bands at once to now playing bass with Scythian. He loves music and jumping up and down. He also performs with his wife, Emily, in their own project, Emy&Ethan. Ethan also performs with Emily's other band, Honeyday.

Johnny Rees (Drums) -
Born and raised in Lafayette, Louisiana, Johnny Rees' drumming is powerful and intensely diverse. Johnny is no stranger to the road since he has been professionally playing with his previous band, L'Angelus since the age of 10. Johnny likes long walks to the pub and fine boxed wines drank out of the finest discarded black bean tin cans.

PHOTO CREDIT: All black & white photos on this page compliments of Danielle Lussier Photography. Bio photos - Brendan McLean and Jason Eib